Hi, welcome back to our blog! Today's post will be shorter than some others, as we've mainly focused on garden maintenance. So we've started doing jobs like trimming the central hedge and putting the veg plots to bed. We've had to weed one plot 3 times since we moved in 6 months ago! We then also covered over the plots to hopefully prevent any more weeds from coming up til we use them again next year.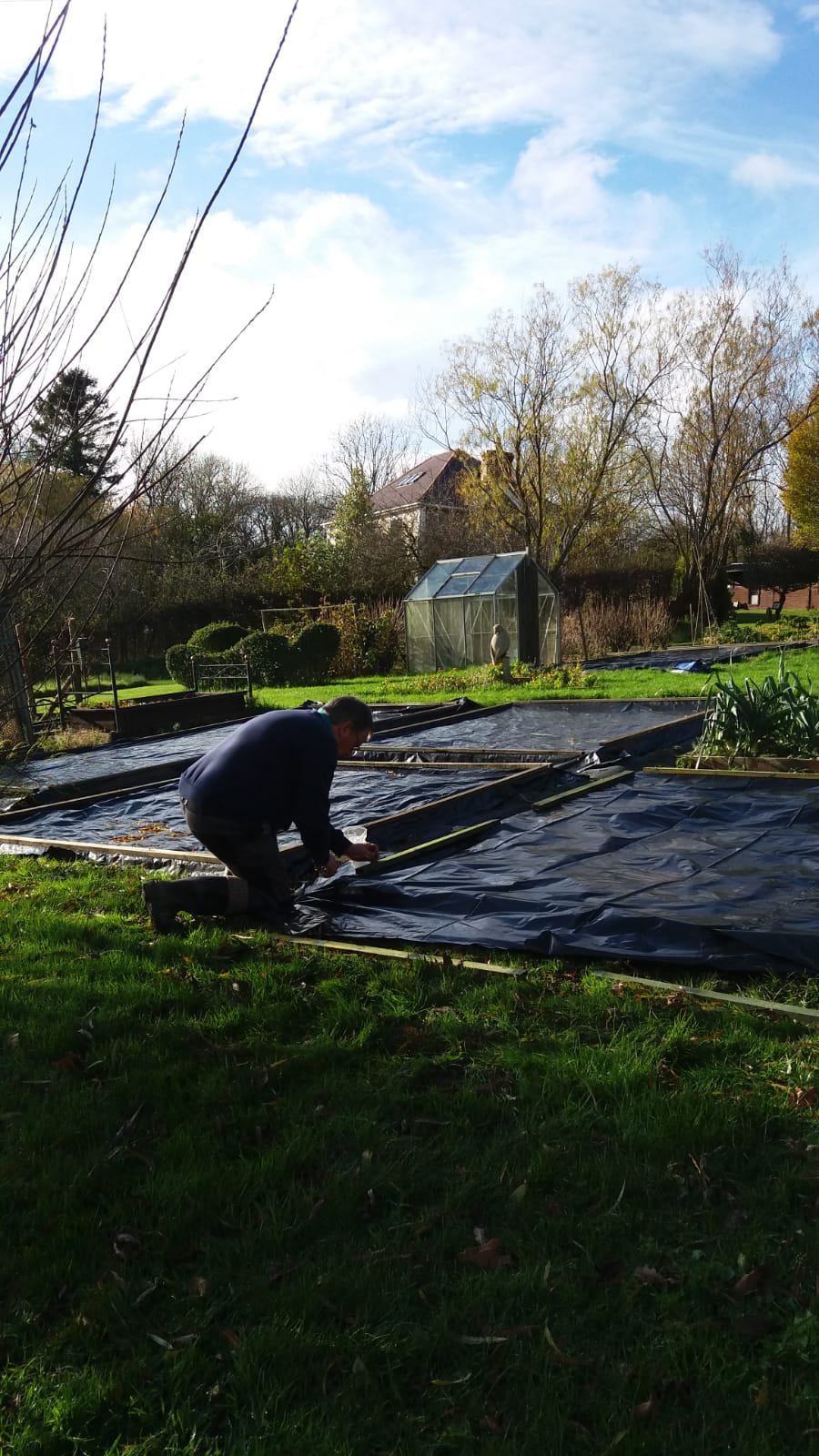 We also opened the shop today! We had to make a lot of adjustments to make sure we had everything we had to offer in and around the shop. To get the shop ready I spent a few days replacing lights and moving shelves around to make the whole place more energy efficient and brighter. We've also made the decision to close Terry's Woodshed. Now before you worry, we've moved the wood products up to the shop so they'll still be for sale. We decided to close it as we needed the extra storage space for some of our larger products, and we'd found space in the shop to accommodate most of the items.
We're open again 7th December 11 til 3, so you've still got a chance to get some presents for others or just to treat yourself!
-Andrew