Hi! Welcome to our new blog. We want to give you updates and behind the scenes looks on the work we are carrying out here at SculptureHeaven in fortnightly blog posts. During this off-season we hope to maintain and develop the gardens along with the shop and workshops. For this first post we're going to catch you up on what we have worked on over October.
We assigned ourselves jobs to start with, with John and I working on the gardens and shop, and Judith working on the tearoom and house (don't forget not only did we take over the business but also we moved into the house at the same time!). Our first big job, and the most noticeable, was to get some trees cut down. Now you don't need to worry, we've only removed trees that were affecting the house and workshop, or trees on parts of the gardens we don't open to the public. This has drastically improved the light coming into the house, and eliminated any worry of the trees damaging the buildings.
We've then tended to a lot of the other sections of the gardens, such as; strimming the labyrinth and the meadow, clearing out behind the sheds, emptying over grown beds, strimming the borders down, and clearing the peace pavilion. All of these are jobs that will have to be repeated regularly to keep on top of them. Clearing out behind the sheds was especially important, as it allowed us to see the condition of the wooden panelling, which we discovered needs quite a bit of work. John worked on replacing and repairing the workshop and customer toilet panelling, while I worked on the same at the shop. Thanks to us clearing behind these sheds, we had enough room to work, apart from at the shop where there was only a couple feet of space between the shed and the bank, as rainfall had eroded the bank down. Still, we managed to replace the panels and hopefully this fix will allow the sheds to last another 10 or so years.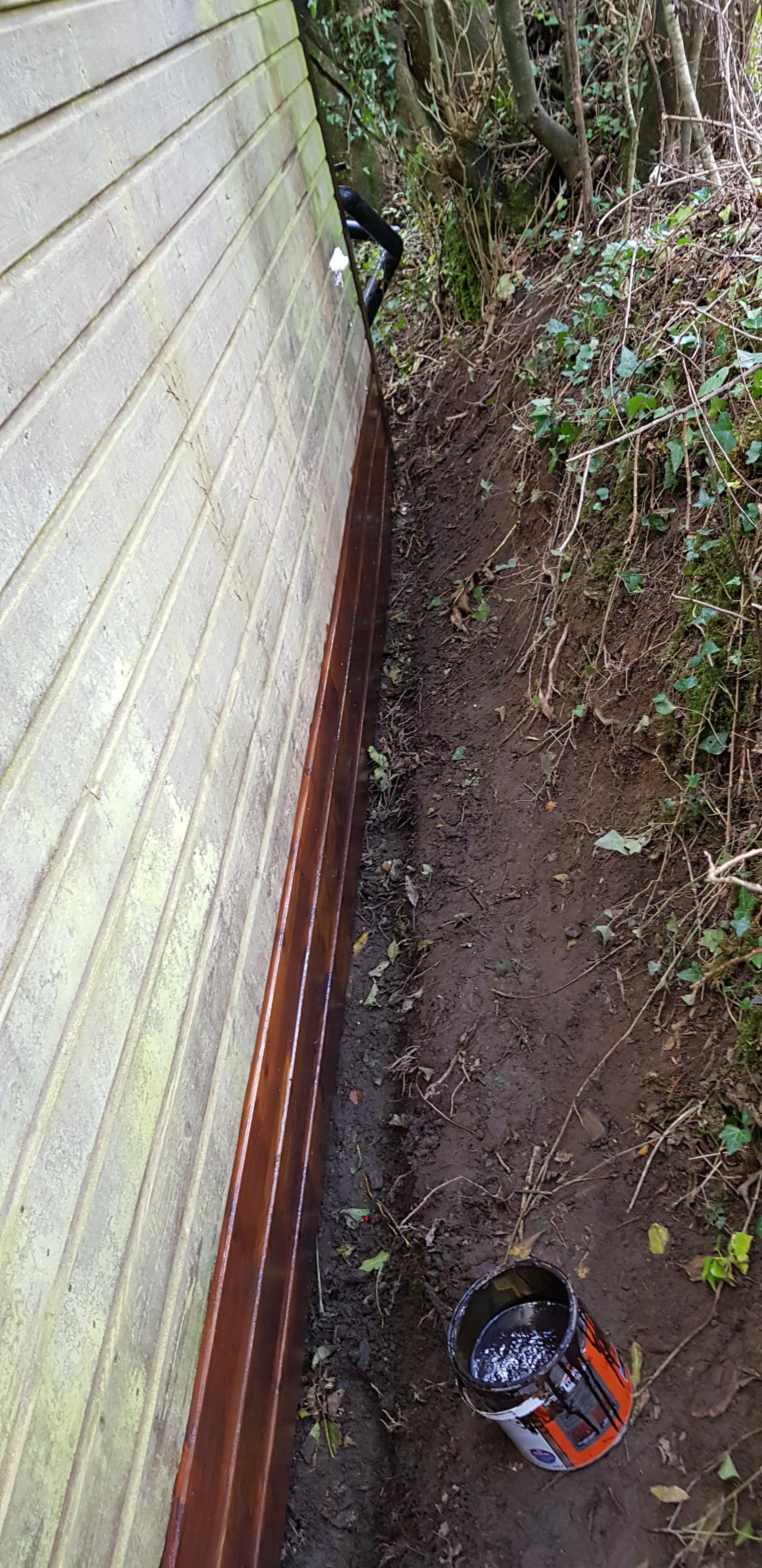 While all this was happening, Judith was in the house attempting to get us out of living in boxes and making the home feel like our own. I won't take you into all the details of that as the post would never end with all the work she's been doing. Sufficient to say we now feel like this is our home, rather than just a holiday home!
Well hopefully this has given you a little insight into what we've been up to over the last month, these posts will be fortnightly now so hopefully they won't be as long!
-Andrew